Buying a home can be exciting. You know you want to buy a house, but where should you begin? The ideal place to begin the home buying process is with getting a pre-approval for a home loan.
When you get preapproved for a loan, you will have more than just an estimate of how much home you can afford. A Pre-approval gives you an actual figure of how much you will qualify for and can offer on a home; and that kind of knowledge is power. You will know what to shop for when you begin looking at homes. And, if you get pre-approved with our Keys on Time program, you can beat out other bidders, as a seller knows you have been pre-approved for financing and can close in up to 18-days (restrictions apply)*
Pre-Qualified versus Pre-Approved? What's the Difference?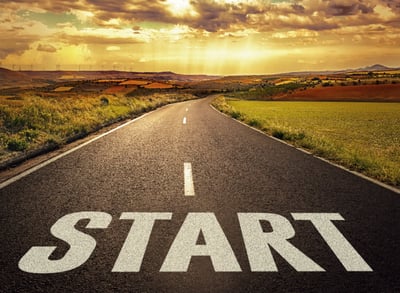 Getting pre-qualified and getting pre-approved for a loan may sound like the same thing, but in reality they are two different stops along the road to getting a home loan.
Pre-Qualified
When you get pre-qualified, you and your loan advisor will discuss your financial goals and what homeownership looks like to you. Your loan advisor will ask you about your income, assets, debts, and obligations, and based on the information you provide can prequalify you for a loan amount. In other words, your loan advisor tells you how much of a loan you could reasonably expect to obtain based on the preliminary information you provide.
In short, Pre-qualification is an informal process of information gathering that results in an estimate of the price range of home you can afford.
Pre-Approved
Pre-approval is the next step towards obtaining a mortgage and is based on verification of your income, credit and assets. You and your loan advisor will compare mortgage loan options to decide which loan program will help you reach your financial goals. As you move forward in the pre-approval process, you will complete a loan application (even though you don't have a property address to provide at this time). Your loan advisor will let you know what initial documents you need to provide to the lender, such as W2s and tax returns. When your loan advisor submits your application to a lender, you will receive a written confirmation from the lender, stating that they are willing to lend you a specific amount of money. Your pre-approval is generally good for a period of 60 to 90 days after so you have plenty of time to shop for your new home.
Pre-approval is part of the official loan application process where a lender provides you with a letter confirming you have begun the loan process, and provides the specific loan amount you can expect to be approved for.
The Benefits of Shopping for a Home Pre-Approved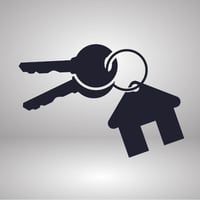 With a pre-approval letter in hand, you can then start shopping for a home with the knowledge of exactly how much home you can afford. But knowing how much home you can afford isn't the only benefit to pre-approval.
Presenting a pre-approval letter gives you a competitive advantage over buyers who don't have pre-approval when you make an offer on a home. And if you are shopping in a market where the houses are going fast, that kind of advantage can be the difference between having your offer accepted… or not.
If you really want to stand out in a competitive crowd of enthusiastic buyers, ask your loan advisor about getting pre-approved with an American Pacific Mortgage Keys on Time program. With Keys on Time, you can confidently present your offer backed with a full loan approval and a guarantee your loan will close in 18 days*. The promise of a quick close can give you an even stronger advantage when you present your offer.


Ready to get Pre-approved? Here's where to start.
Partner with a Mortgage Loan Advisor – like me
A seasoned mortgage loan advisor is going to walk you through every step of the home loan process, from pre-approval and beyond. An experienced mortgage professional will begin by talking to you about your financial goals, and what your idea of home is. Your advisor will want to know if you are looking for your forever home, or a stepping-stone house that you will live in for a few years before moving on to something else. Once your advisor understands what your end goal is, he/ she will help you map out a plan to get to the finish line.
It can be tempting to run out and start looking at houses the moment you decide you want to buy a home. Remember to start with the loan process before you look for a home so you can achieve a smoother and faster home buying process.
* Not available in Oregon. The "Keys on Time" program is a limited guarantee that APMC will provide a credit to the borrower of $895 after the close of escrow if, due to some fault on the part of APMC, its originators or other APMC staff, a purchase transaction does not close until a date after the originally stated close of escrow date. The "Keys on Time" limited guarantee does not apply if the purchase transaction fails to close on or before the anticipated close of escrow date due to events/circumstances beyond APMC's control, including but not limited to, delays caused by: an unacceptable or unexpectedly low appraisal value on the subject property, acts or omissions by the escrow or title company, second lien holder approvals, short sale approval, or loan conditions imposed by the lender that, despite reasonable diligence by APMC, are not met by any party in a timely manner. The "Keys on Time" limited guarantee trigger begins when the initial loan package is received by APMC's Fulfillment center. The complete loan package must be received in the APMC Fulfillment center a minimum of 18 days prior to the COE date. Exclusions: The limited guarantee does not apply to the HARP program, reverse mortgages, FHA 203k, non-delegated jumbo products or any loans that require prior approval from an investor. The limited guarantee applies to purchase transactions only. All programs are subject to borrower and property qualifications. Rates, terms, and conditions are subject to change without notice.