Your time matters.
Your life doesn't revolve around "normal banking hours", so why should your mortgage???
Whether you are buying your first home, a new investment property, or building the home of your dreams, Eyal Tropen (NMLS # 874253) will confidently and thoroughly assist you, from initial consultation to closing. Learn more about the purchasing power of our Keys-On-Time program*, allowing pre-approved buyers to close as fast as 20 days from mutual acceptance!
Using a holistic view of your financial situation, combined with a careful analysis to create customized scenarios will help you make an educated decision – one that fits your goals and financial needs.
Expect superior service, attention to detail, combined with APM's superior products and loan processing times, allow you to compete, even in a multiple offer scenario & against cash offers, and close on or ahead of schedule!
BUY NOW AND SAVE WITH A 3-2-1 Buydown
When mortgage interest rates are high, but expected to come down (once inflation gets under control), a Temporary Seller Paid Buydown can offer short-term lower mortgage payments reduction – often more than 5.5x the payment relief in year 1, compared to a similar straight-out price reduction by the same amount.

Download your Buydown Calculator Now

We have products for just about any situation
Residential Mortgages
Conventional, High-Balance and Jumbo loans at competitive rates.
Refinances
Rate & Term or Cash-Out options.
Reverse Mortgages (HECM)
Home Equity Conversion mortgages for senior citizens 62+.
VA Loans
Preferred loans for veterans and active duty service members.
Low Income or Low Credit Options
FHA, HomeReady, Homepossible, Downpayment Assistance, and more.
Investment Properties
Financing for 1-4 unit income-generating real estate.
About Me
Hello! My name is Eyal Tropen. I have two kids, a cat, and a wonderful wife that I love. I am fluent in English and Hebrew, and have a BA in Physics plus a Master's in Engineering.
For years, I worked as a Senior Program/Project Manager at a big tech company, until I decided that I wanted to do more to directly help people in my community – and what better way than to help them buy a home, build a family, and save money on one of the biggest purchases they will ever make?!
Now, I am a Licensed Mortgage Loan Officer in Washington, Oregon, California, & Texas. I work closely with some of the top professionals in Western Washington, including Real Estate Agents, Financial Advisors, Builders, and Contractors, to ensure that my clients are well covered with solid pre-approvals, fast closings, and competitive rates for their Purchase, Refinance, and Investment transactions.


Meet Me for a FREE Consultation in Hebrew or in English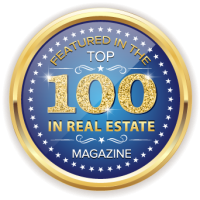 Best Mortgage Broker
in Everett 2022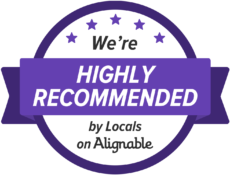 My new home thanks to Eyal

I would like to put out my appreciation to Eyal with AP mortgage company. This is my second home purchase experience with Eyal and I can can say that he never stop to amaze me with his enthusiasm, professionalism and care.

This transaction was a tough one with all the new requirements that lenders are asking due to COVID-19, but Eyal was there to support and advise all steps of the way.

Thank you Eyal we now have a new home for ourselves and our kids.

Jonathan Y
via Zillow
Eyal Tropen is the first person I go to for a loan

Eyal has helped me two times to get loans. I believe no one could have gotten me a better outcome, given my situation. He was very patient, he explained the process so that I was comfortable and confident he would work relentlessly for the best possible loan for me.

Ann W
via ZIllow
Knowledgeable and Honest

We have worked with Eyal couple years back on the purchase of our house and now for refinancing. The most important thing about him is the fact that he is so honest. We will never regret working with him and he will be our first call for home financing.

Afsaneh H
via Zillow
Our mortgage and home buying process went very smoothly, he was super helpful and …

Eyal was great! Our mortgage and home buying process went very smoothly, he was super helpful and very responsive. As a first time home buyer, the whole process can be very overwhelming. It was always clear exactly what Eyal and his team needed from us, so I really appreciated it.

Megan C
via Zillow
We just got AN AWESOME home loan with Eyal! Eyal is…

We just got AN AWESOME home loan with Eyal! Eyal is dedicated, patient, thorough and brilliantly creative. He will find a way to help you and get you the best possible mortgage rates! Yes, Eyal is also our good friend; however, we worked simultaneously with another "shark" loan originator, and Eyal's offer exceeded other offers by far. Thank you, Eyal!

Tovi R
via Zillow
Eyal was highly professional, very efficient, and importantly, readily available to clearly address our questions at any time of the day on any day of the week. Working with him on our mortgage was a terrific experience.

Yoni B.
via Google
Best mortgage broker I have ever worked with. When I thought it was impossible to get a loan because I am self employed, Eyal made it happen for us. I even got a great interest rate. He will help evaluate your options and offer you the best loan option for your situation.

Vienna W.
via Google
It's a pleasure to work with Eyal. From the start he enumerated our options and we decided on what fits. From there Eyal is super responsive on email or text or phone, he shares all the information so i was fully informed on the progress and on concerns. Eyal knew ahead of time what documents were needed so we were able to close with tight deadline. Very recommended.

Roman G.
via Google
RATES
Recent National Averages
The following rate data is based on previously locked rates and provided by Optimal Blue.